a day of ordinary indian: china is everywhere
December 19, 2019
The tide of the Internet has revolutionized the way young people in India live.
In 2019, india's Internet users reached 627 million, and the more than 600 million Internet users spend an average of four hours a day on mobile phones, checking them more than a hundred times a day.
They installed an average of 32 apps. Entertainment, shopping, games, etc. are the most popular categories for Internet users in India. From getting up to falling asleep, their lives have long been tied to their cell phones.
And behind every application, almost all have Chinese capital, Chinese is "helping" Indians into the Internet life.
7:00, Check Fruits and Vegetables – BigBasket
Indian steam begins with a cup of Indian milk tea. Users of BigBasket's subscription-based BB Daily can receive freshly delivered milk, bread and fruit every morning by opening the door. Devout Hindus can also order flowers for daily Pooja.
BigBasket is An online grocery supermarket in India, similar to platforms such as Tmall Supermarket and Meiriyouxian. BB Daily, which launched its 2018 project, has 60 percent of its sales, with only 1,000 SKUs, compared with 30,000 SKUs on the Big Basket platform, both of which have 150,000 daily orders.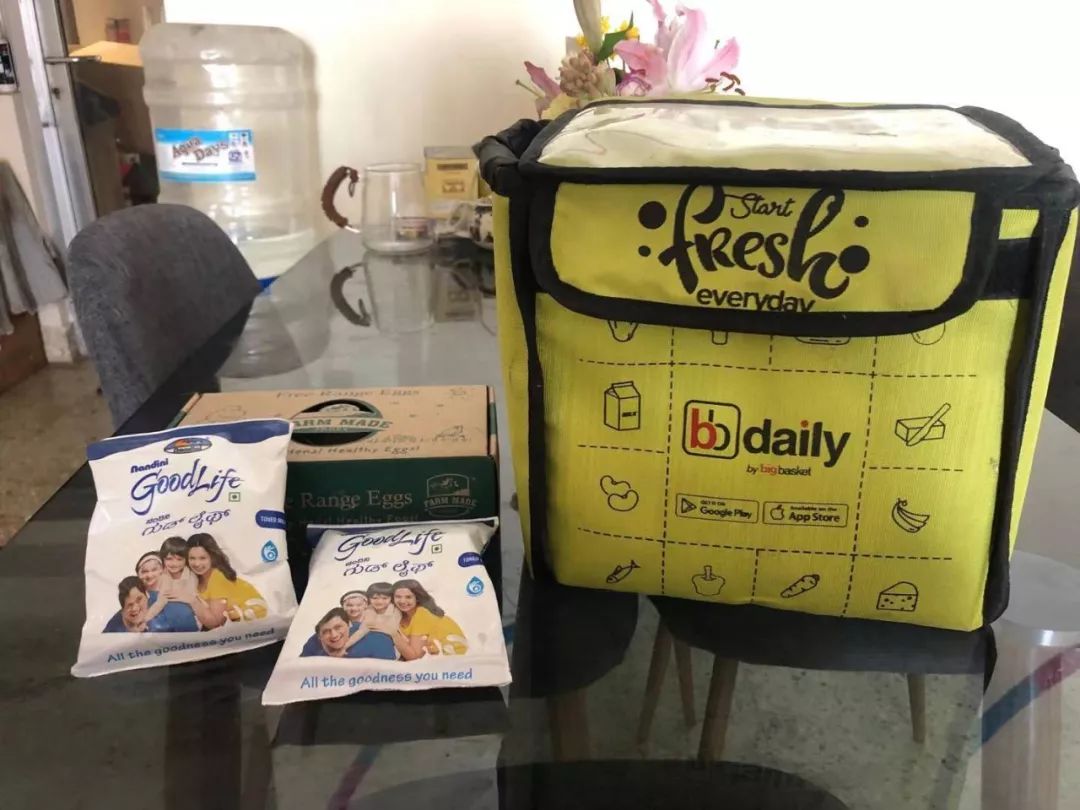 Until the second half of 2019, BigBasket offers a "fast delivery" and a regular delivery option for delivery in 90 minutes and delivery the next day; starting in July, it has phased out the 90-minute express option, offering only five time periods for delivery the next day, and providing priority delivery for members. It is now experimenting with a "fast delivery" model with a 2000 SKU, which will provide milk, vegetables and fruits, all delivered within three hours.
BigBasket, founded in 2011, received a total investment of $580 million from Alibaba in 2017 and 2018. In May 2019, it entered the Unicorn Club.
9:00, take a taxi to work – Olacabs
Like DIDI beats Uber in China, Ola as a local travel platform has not made Uber a bit of a bargain in India. Ola is clearly ahead of rival Uber in terms of driver numbers, city presence, market share, and more.
When Uber entered India in 2013, Ola was a small company that operated in only two cities. But now, Ola has nearly two hundred cities, compared with 40 for Uber in April 2019. Ola has brought the network model to India's third- and fourth-tier cities, especially in small northern Indian cities such as Uttar Pradesh and Bihar, and this innovative economic model is not easy to shake up the inherent local landscape.
Ola's success in India depends on its knowledge of localization, and Uber, as a global company, has always been a bit slow to move. Ola, for example, has introduced verification codes in India to prevent drivers from "brushing" and driving by mistake, while Uber has so far been used in only a handful of places. Ola was also the first to launch three-wheelers in India.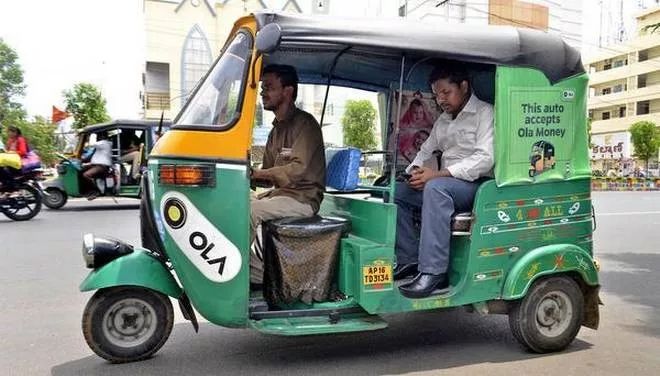 In addition to ride-hailing services, Ola currently owns a number of businesses including car rental, cross-city, three-wheelers and motorcycles, and its Ola Money has also launched financial services such as later payment and payment.
Founded in 2010, Ola became a unicorn in 2013 and its subsidiary Ola Electric became a unicorn this year. Ola is backed by Tencent and the China-Eurasian Economic Cooperation Fund. Ola will reportedly launch IPO in March next year
10:00, Send the customer documents in the same city to – Dunzo
Dunzo, founded in Bangalore in 2015, is the Indian version of "Flash." So far, it has operated in eight first-tier cities in India. Currently, it has about 1 million live monthly users, compared with 2 million orders per month.
Dunzo started out in the same city and later added online shopping for groceries, vegetables, fruits, medicines and more. But Dunzo doesn't offer its own merchandise, but rather the store sits under the cable, which is bought by the delivery man. In addition, there is a running leg service, can help to pick up couriers, laundry services and even with keys.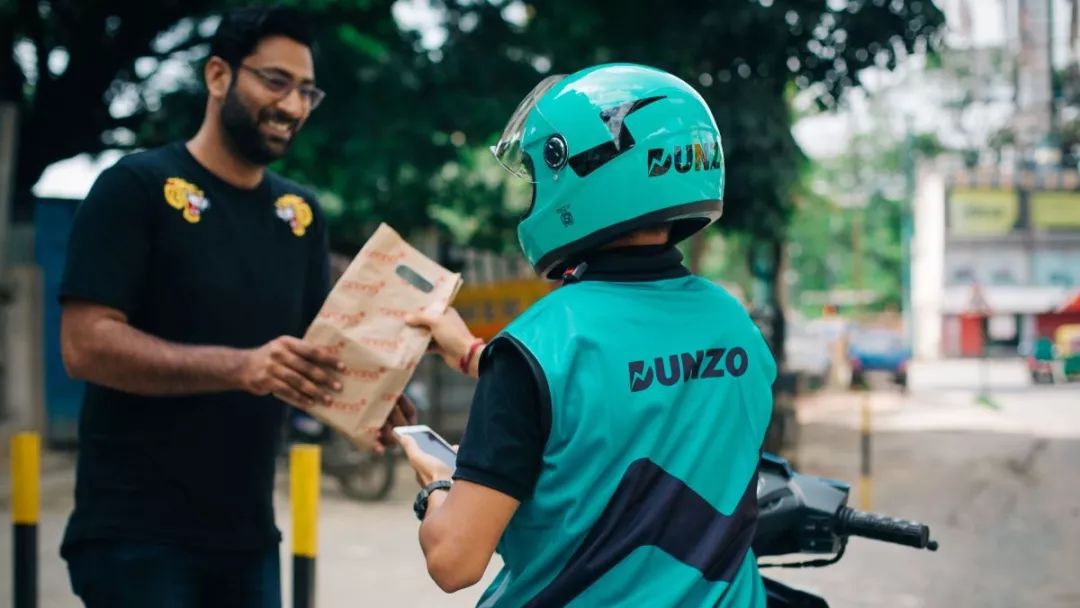 Dunzo's service is very cheap, with a base delivery cost of only 30 rupees (RMB3) within 4 km, and even a dozen rupees at a discount. Even for long-distance distribution, the 10km or so charge is only about 130 rupees (RMB13), and only for the distance, not according to the weight of the item.
It's all down to India's cheap labor costs. Dunzo's job advertisement in Bangalore shows that a full-time delivery worker who works 12 hours a day is paid a maximum salary of Just 1,100 rupees (RMB110).
Dunzo investors, mainly Google and Lightbox Ventures, have raised $78 million.
13:00, lunch takeaway – Zomato
Zomato is the Indian version of the "Meituan-Dianping" When it was founded in 2008, it was just an online restaurant menu collection site, and as soon as traffic to the hotel soared, the founders made it a restaurant discovery platform, similar to popular reviews. Today, its restaurant review business operates in more than 10,000 cities in 24 countries around the world.
In 2015, Zomato launched a takeaway delivery service and has grown rapidly since then. Users accustomed to the Chinese takeaway platform will find that one of the biggest differences between Zomato and the American group is that the food has only a name, no photos. Since the beginning of the year, some restaurants have been adding photos to their dishes, most of them mid- to high-end.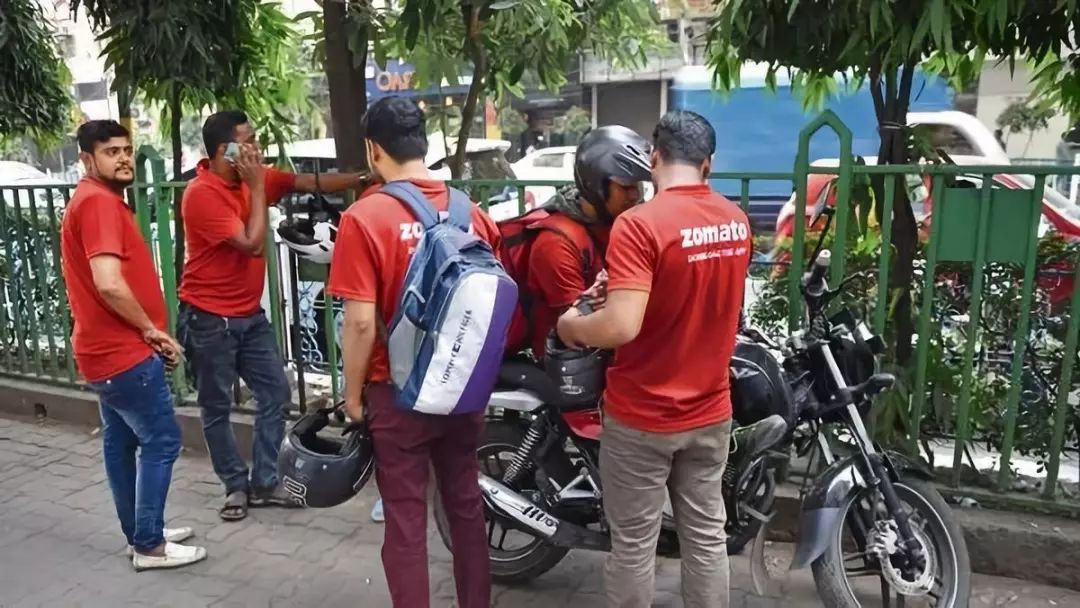 Zomato also offers a way to deliver cash, and a large part of India is used to cash and does not like to pay before receiving it. In addition, takeaway brother also often call to ask the address – a lot of takeaway brother just came out of the countryside to work, not all can understand the map navigation.
Despite being called India's "Meituan–Dianping," it is in fact that The Group and Tencent are investing in its rival Swiggy, while Zomato has secured a $410 million investment from Ant Andre, which Ali has injected into the Unicorn Club in 2018.
14:00, lunch break – Dream11
In 2019, the year of India's mobile game market boom, online gaming reached 300 million players. Among them, Tencent's PUBG and dream sports big brother Dream11 is a great success.
Fantasy sports games are popular in India, especially in the national sports of cricket. According to statistics, by the end of 2019, the number of players in Indian fantasy sports has reached 100 million. Dream11 is the largest player, accounting for nearly 90% of the market, with more than 55 million users and paid players accounting for about 15%.
At Dream11, players can choose different sports stars, form their own team, can choose to participate free of charge, or can bet on their own team. The platform is based on the algorithm to determine the win or loss of the game, and finally in addition to the platform share, the winning players share the bonus.
In September 2018, Dream11 received a $100 million investment from Tencent. This year, it officially became India's first game unicorn.
16:00, afternoon tea time – Chai Point /Paytm
Indians drink tea about three times a day, breakfast once, and two tea breaks in the morning and afternoon.
Street corner vendors tend to sell tea and snacks, and every day and night someone is standing on the side of the road chatting with a cup of tea. These small shops are the smallest retail units in India, but they are also the strongest: everywhere. When electronic payments blew into India, they hung up payment codes for platforms such as Paytm and PhonePe.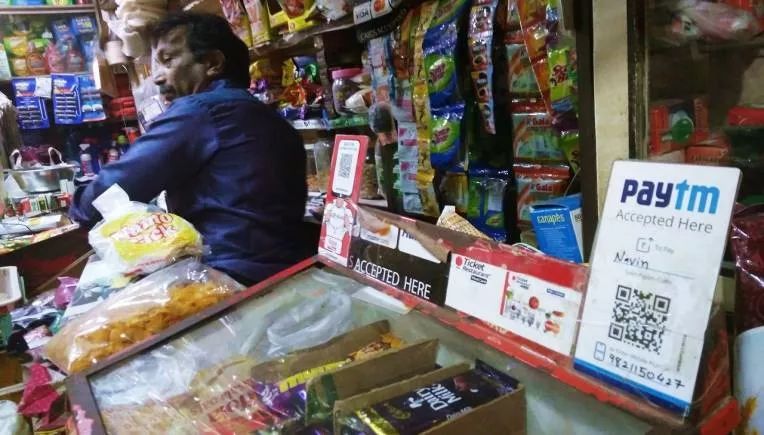 paytm is India's largest payment platform, with 350 million registered users. In the beginning, it started out as a toll-up service, which is the same as many Indian payment platforms. Later it mainly does a payment wallet, users use a bank card to top up pay the Paytm balance, can pay without a password. UPI (Unified Payment Interface) appeared, the simple payment business does not make money, it has developed a movie ticket, insurance, lending and other business.
Paytm's main investors are SoftBank and Alibaba, which also owns paytm Mall, an e-commerce platform.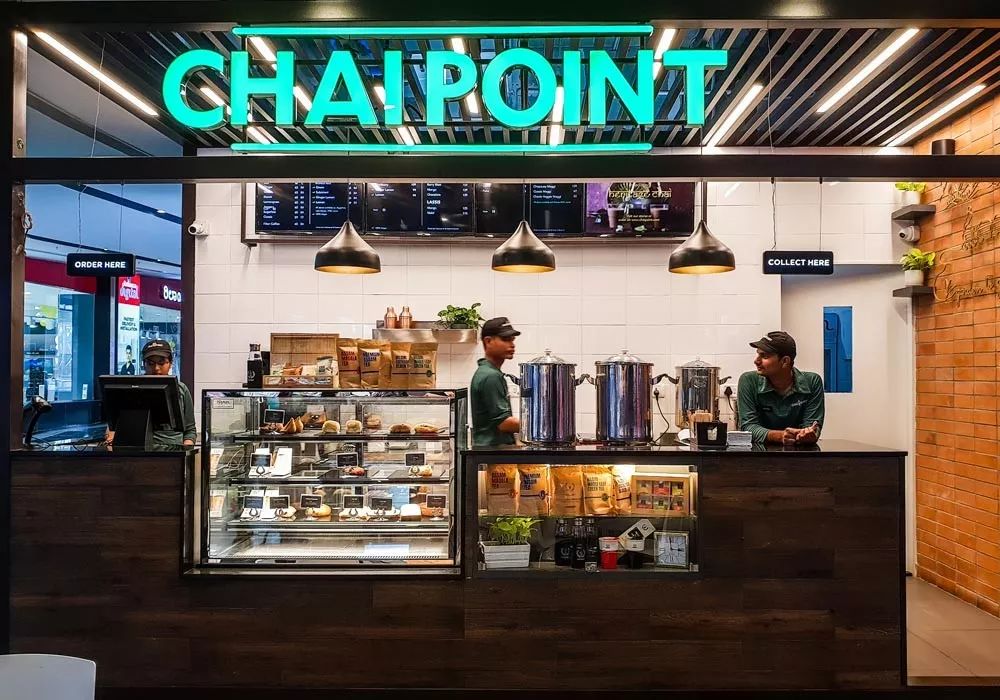 Afternoon tea time, not free to go out of the white collar can also order takeaway, Chai Point is from this start. It specializes in environmentally friendly organic tea drinks, has developed takeaway-focused containers, and this year launched coffee drinks to create India's "lucky in Coffee."
17:00, mobile phone screen lock news – InMobi
InMobi, founded in Bangalore in 2007, is a mobile advertising and marketing platform that does The To B business. It is now India's largest and the world's second-largest mobile advertising company. Its business has grown to 12 countries around the world, including China.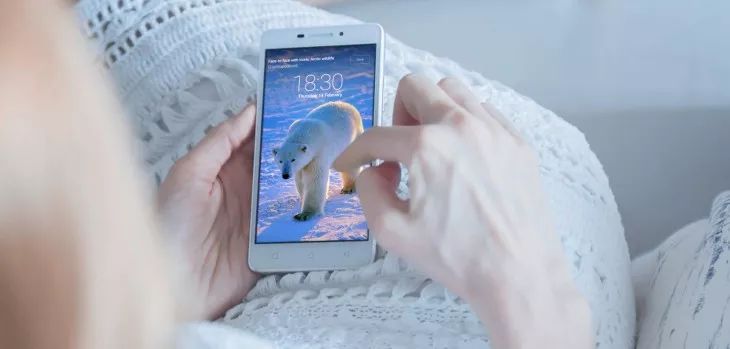 Last September, InMobi launched its content platform, Glance, which supports English and a variety of Native Indian languages, including Hindi and Tamil, and already has 50m users in India. It mainly appears in the form of a lock screen, to provide users with wallpaper switching, instant information and other content. The average user time per day is 22 minutes.
Its main investor is also SoftBank.
19:00, get home from work – Yulu
Yulu is India's shared bike , was founded in Bangalore in August 2017.
India's poor traffic conditions, during rush hour, the subway and sharing of bicycles has become a better choice. Yulu has now entered 16 cities, with 4,500 bikes in Bangalore alone.
Compared with China's ofo and Mobike, Yulu's bicycles are bulky and have a lack of comfort in riding, which is not related to India's industrial manufacturing level. In addition, the road conditions in many Indian cities are too bad, there are no bike lanes, and it is dangerous to ride a bike.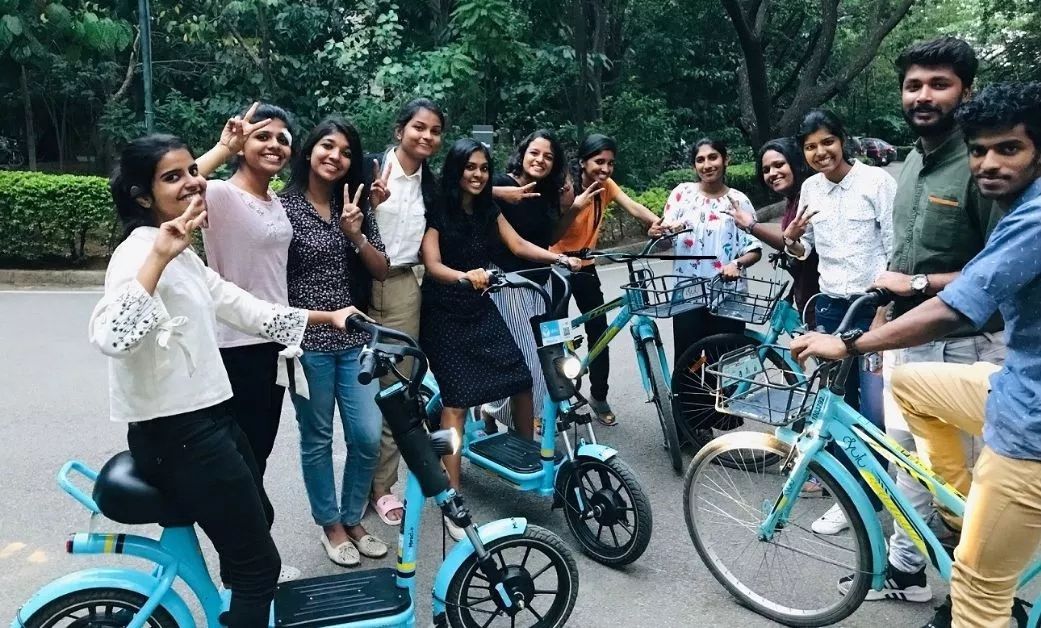 In March, Yulu launched the electric scooter Miracle. The scooter is small and suitable for 3-5 km/h at about 25 km/h. The scooter charges basically twice as much as a bicycle, starting at 20 rupees (RMB2) within 3 km and with a deposit of 200 rupees (RMB20).
It is important to note, however, that all shared bikes and electric vehicles in India must be parked in designated areas, and yulu currently has nearly a thousand parking spots in Bangalore, which can be penalised if parked in other areas. In terms of the experience, Yulu's APP is often troubled and network connectivity errors are frequent.
20:00, book a plumber to repair – UrbanClap
Founded in 2014, UrbanClap provides home repair, cleaning, beauty and other services.
UrbanClap's advantages in home-to-home services are clear, with nearly $20 million already raised. As a result, UrbanClap's ads can be seen on YouTube, Facebook and even television in India. It currently has 3 million registered users and 450,000 monthly transactions.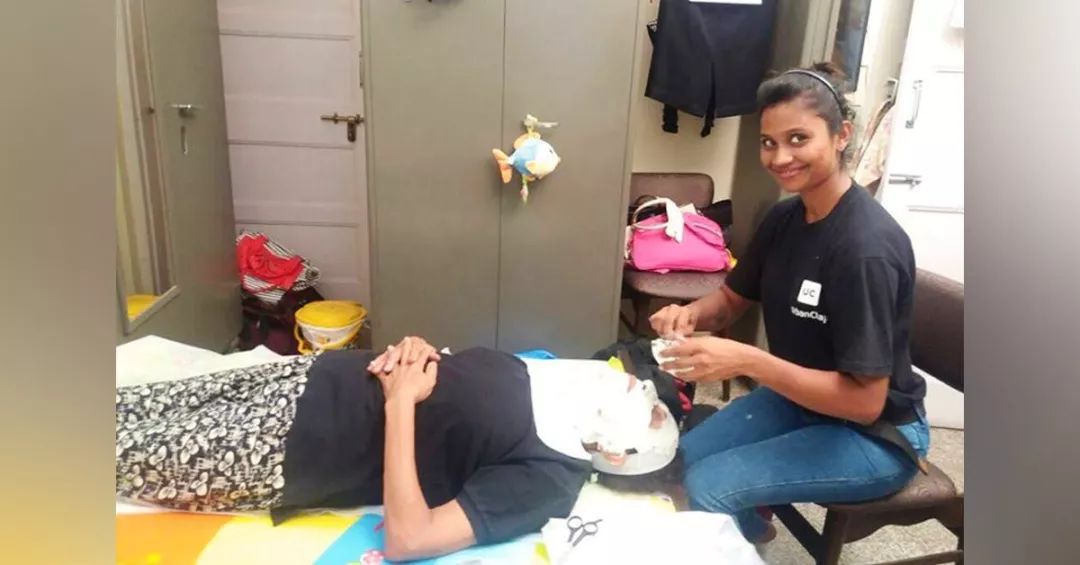 UrbanClap actually brings offline, unorganized home-to-home services online and normalized. Compared with the traditional offline way, it is a very obvious advantage is that the door-to-door service is very timely, basically can be guaranteed to appear in the appointment period, and can pay offline, there are after-sales channels. But it is also relatively expensive.
In August, UrbanClap took out Tiger Global's investment.
22:00, Online Shopping – Meesho
Founded in Bangalore in 2015, Meesho is a leader in Indian social e-commerce.
Meesho's model is similar to that of distributors such as housewives and college students who buy items in the catalogs they provide, and then share links through social platforms, from which distribution staff can get a certain amount of commission if a deal is brokered.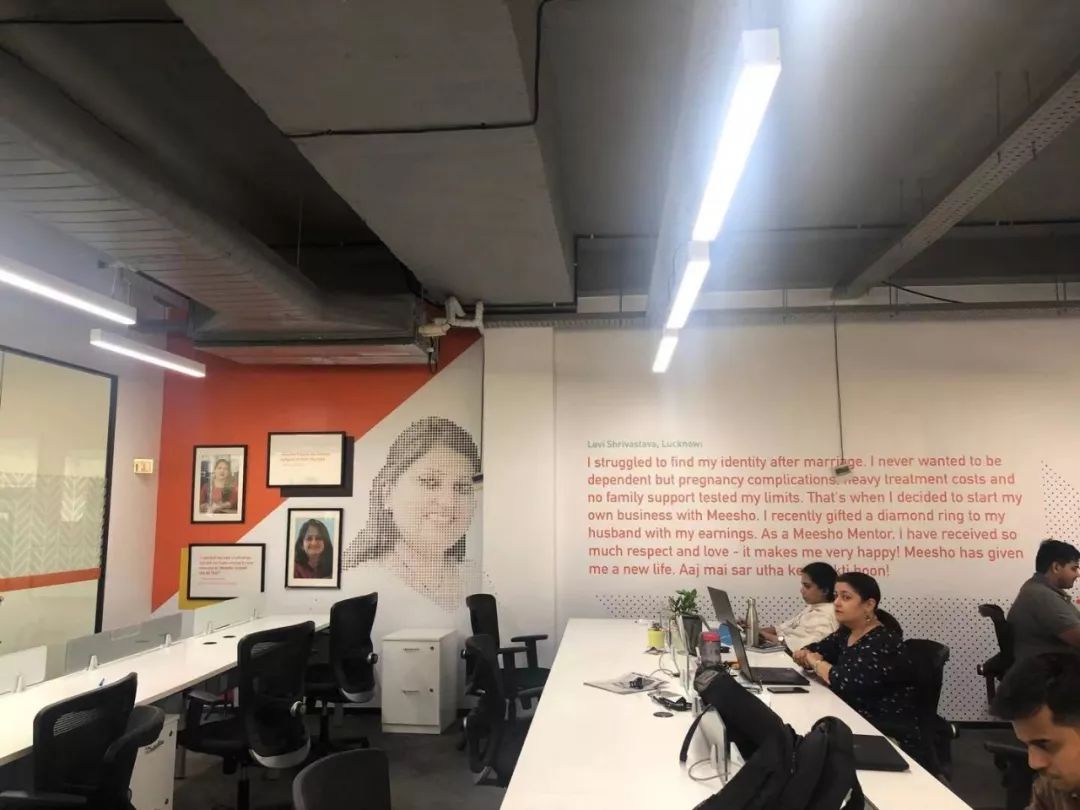 Shopping on Meshoo, unlike traditional e-commerce, customers can ask distributors directly, similar to Taobao's "pro" culture, more in line with the online shopping habits of some Indian users. After purchase, the platform is responsible for shipping, payment and after-sales, as well as providing live-to-pay services.
In 2018, Shunwei invested in Meesho. This year, Nasper and Facebook also became investors.