JD.com(JD. US) Solid revenue growth, e-commerce leader, "buy" rated
January 2, 2020
As the online retail leader, it is Retail businesses deliver a cycle of rapid expansion of large-scale profits and innovative businesses. The company's value judgment should be viewed from three dimensions: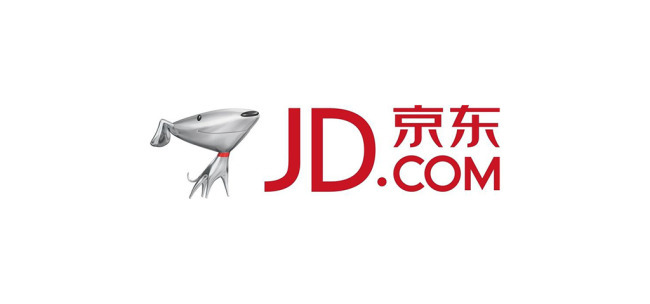 1) the leading efficiency of the retail industry, steady growth of revenue, sustained climbing profit margins; JD Logistics, JD.com, Dada Group and JD.com Have independently financed and thickened the company's value.
Company profile: the first self-employed e-commerce, quality growth re-launched.
JD.com's internal adjustment in the organization, business and personnel dimensions since 2018 has been basically completed, and business has rebounded seasonally: 2019Q3 single-quarter revenue of RMB134.8 billion, yoy s28.7% (19Q1/Q2 yoy s 20.9%/2 2.9%); Cumulative Non-GAAP net profit/net profit of RMB9.94 billion/2.45% (VS18 full-year RMB3.46 billion/0.75%), FCF (TTM) RMB15.6 billion, rebounding to its highest level since Q4 2017Q4.
E-commerce industry: the leading advantage is stable, low-line upgrade just in time.
After three rounds of dividends from PC Internet (1999-2010), Mobile Internet (2011-2015), High Line Upgrade and Low Line Users (2015-2018), the popularity of e-commerce users has been basically completed, and the low-line user upgrade and multi-more/Taobao user spill is the industry's main incremental point of view: 2019Q3, Top3 strong e-commerce strong, a total share of 90.40%. At the same time, JD.com's single-quarter AAU net increase of 13.1 million people, the highest since 2017Q4;
JD.com Retail: Scale effect releases into profit-boosting cycle.
1) Self-employment: scale expansion and operational efficiency improvement into a benign improvement cycle. 2019Q1-3, JD.com Composite Gross margin yoy to 14.87%, period rate yoy-1.26pct s to 13.55%, inventory turnover days yoy-4 days to 35.1 days.
2) Performance: Dismantling the cost of JD.com, 2014-2018, JD.com single performance/distribution costs from 22.2 yuan / 11.5 yuan to 17.8 yuan / 8.9 yuan, JD.com actual logistics efficiency significantly improved;
3) 3P platform: for the standard Tmall, JD.com platform monetization rate still has upside space (JD.com 2018 4.48% VS Tmall 4.91% – 7.95%), is expected to 2019 commission advertising revenue yoy to 42.55 billion yuan, is an important source of traffic realisation in JD.com;
4) Jingxi: the mature style of friends, on-line March stable day single volume of more than a million. Independent operational input is controlled, helping JD.com's low-line market to pull new.
JD.com Innovation: To build JD.com's second growth curve.
1) Logistics outside the bill: income end large-scale growth, profit-side reduction of losses. JD Logistics external single to warehouse-based, to build a full link service capacity. Logistics Group revenue is expected to reach RMB34.8 billion to RMB59.8 billion in 2019 (exceeding Shunfeng 2016), of which revenue from non-logistics single service reaches about RMB23 billion;
2) Around the retail ecological incubation, JD Logistics, JD.com, Dada Group and JD.com Health have independently financed, thickening the value of listed companies.
Risk factors:
Technological change sedits the industry pattern, the socialization of logistics is not up to expectation, and the competition in the low-line market is intensified.
Investment advice:
Revenue growth is solid, profit margins climb, and quality growth cycles are opened. In 2019-2021, the Company's revenue is expected to be RMB5742/7012/841.5 billion yuan, up 24.3%/22.1%/20% YoY, and non-GAAP net profit will be RMB107.4/144.2/19.61 billion. The spin-off retail e-commerce, logistics services and eco-group valuation, with a reasonable market value of $63.2 billion, corresponding to $43.3/ADS, covers the first "buy" rating.