New privacy management features on Facebook, stopping sharing information with external websites, etc.
January 29, 2020
  Facebook has come under a lot of criticism about protecting user privacy and is busy responding to protecting user data. Meanwhile, Facebook CEO Mark Zuckerberg explains facebook's new privacy management features in a blog post on January 28, 2020.   The main goal over the next 10 years is to build a stronger privacy protection for all Facebook users," Zuckerberg said in a blog post. January 28th is a "Data Privacy Day" established to raise awareness and debate about data confidentiality and protection, and we have decided to share our efforts to protect user privacy. Facebook said it will be showing "notifications to people around the world to confirm their privacy settings" for several weeks from the end of January 2020. Tap or click a notification to go to the Privacy Diagnostictool, which allows users to easily manage their privacy. This will make it easier to adjust who can view your posts and profile information, enhance account security by enabling login notifications, and see what you share with apps that you log in to facebook.
Zuckerberg also reported that Facebook's "management of activities outside of Facebook" announced in August 2019 was now available to users around the world. Non-Facebook activity is activity on external websites and apps that aren't Facebook, and Facebook shares this data with external sites to help you show ads, for example. When the feature was first published, it was only available to users in Ireland, South Korea, and Spain, but users around the world are now able to control data sharing for activities outside of Facebook. To enable this feature, Facebook needed to rebuild part of the system, Zuckerberg said. To actually manage activity outside of Facebook, click Settings from the Facebook home screen.
Select "Your Facebook Information" and click "Activities outside of Facebook".
You've then viewed external websites that share your activity with Facebook. When you click on the part where the external website is displayed……
You will be asked to enter your password. Enter your password and click Next.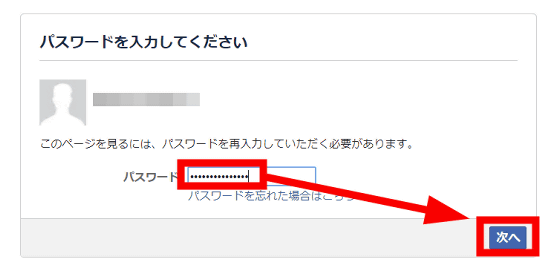 You've now listed external websites and apps that share your activity with Facebook. Try clicking on the icon……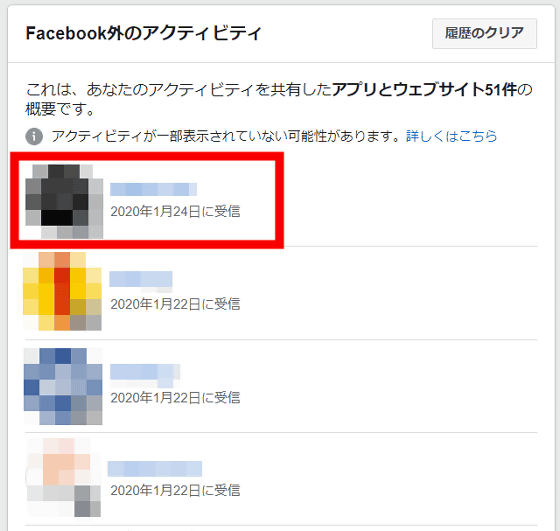 You'll see a panel where you can manage the activities you want to share with Facebook, and you can turn off future activity reception.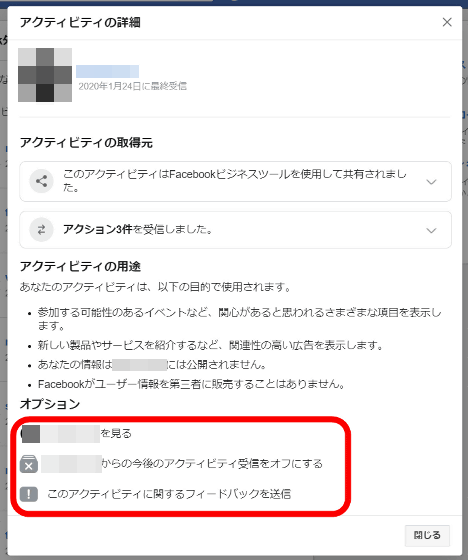 You can also see about your non-Facebook activity from Options on the right side of the screen where you see Activities Outside of Facebook.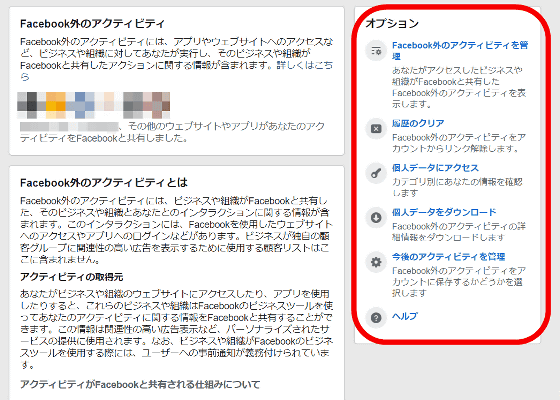 In addition, Facebook released the ability to send login notifications to users when they log in to external apps and services using Facebook in January 2020. This feature keeps you on track to keep track of your account usage and helps you change your settings. "You need to be able to easily understand and manage your information. Therefore, it is very important to strengthen privacy management. We will continue to do this important work for the next 10 years and share it," Zuckerberg said.